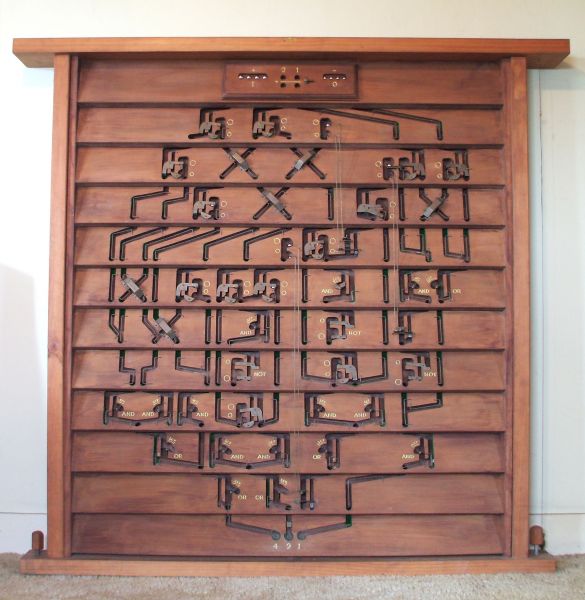 The Computer Science Department at the University of Auckland has three sculptures by New Zealand artist Leigh Christensen each of which has a computer science theme. Mainframe, shown on the right, is a kinetic sculpture that can add two 2 bit binary numbers to give their 3 bit sum.
The three sculptures are described in the video below, with the details of the working logic circuits of Mainframe described fully. If you are in Auckland, you're welcome to visit to view the sculptures.
from The Universal Machine http://universal-machine.blogspot.com/
Put the internet to work for you.
Recommended for you