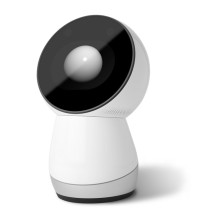 ...Then They'll Ruin It.
Well that's the opinion of Evan Selinger in a recent article for Wired. JIBO, the "world's first family robot" is heralding an age where robots or digital personal assistants anticipate our needs and perhaps even start making decisions for us. That's where Selinger believes the danger lies. Watch the JIBO promotional video below and make up your mind.
from The Universal Machine http://universal-machine.blogspot.com/
Put the internet to work for you.
Recommended for you